Early Childhood Educators' Day: A time to say 'thank you'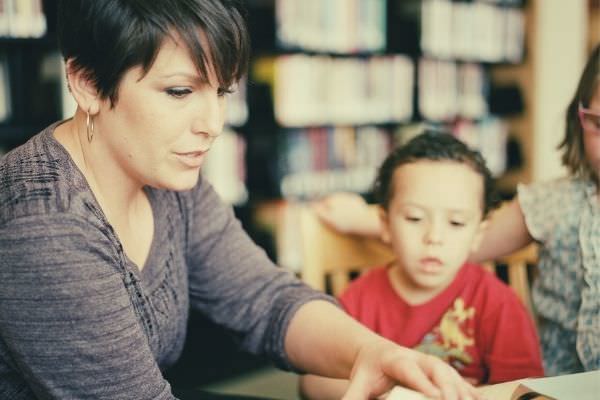 Australia celebrates Early Childhood Educators Day tomorrow, Wednesday, September 2, to recognise the extraordinary talent, creativity, and dedication of early educators all over the country.
COVID-19 turned the world upside-down. Early childhood centres responded by adapting and delivering innovative solutions to support young children and their families.
Teachers and staff are well-respected, and families, children and operators have a chance to say thanks tomorrow.
Due to the pandemic, many families are becoming more disconnected from their early childhood centers. It is important to create a space for gratitude and appreciation for educators. This will help children feel positive emotions and foster a learning environment that encourages creativity.
The Australian Childcare Alliance (ACA), a non-profit organization that supports child care centres and their families, has created the Early Childcare Educators' Day website. It contains lots of great ideas and useful online resources. These include posters, 'cutout shapes' for children to decorate, and certificates of appreciation to present to early childhood educators.
You can also keep up-to-date on events and activity ideas with a steady stream of information on the latest initiatives and news by following the Facebook page and Twitter using #LoveMyECE or #EarlyChildhoodEducatorsDay.
It doesn't end there. Through September 4, there are exciting giveaways for service providers, their families, and children. Participation is easy. Comment on the relevant Facebook posts throughout the week to be eligible for the prizes. Bunnings Gift cards, Modern Teaching Aids vouchers, and Fitness Incursions are prizes.
You can also create personal video messages for your family, including their thanks to early childhood educators at your service. Children and their families can send their messages anywhere they like, and they will not be affected by COVID-19 lockdowns.
You have many options to make a video. Many apps can help you do it quickly and easily. ACA recommends the Tribute website as a great resource. The tribute offers a free video to support the community during the COVID-19 climate. Just make sure you add the code "yougotthis25" at checkout. It is easy to use the website. An introductory video guides you through the steps of creating, generating and then delivering a beautiful message thanks.
Here's a checklist to help you get started planning your celebration activities and events.
Promote
To inform families about the event, send an email. All communication channels are available – email newsletter, child care app, social media, and newsletter. Splash your communal walls with colorful promotional posters to generate awareness and inform visitors about the event.
Inspire
Encourage children and families to use their imaginations, and encourage them to create cards and artworks that express appreciation. You can offer guidance by suggesting these homemade crafts:
Create a card with original artwork

You can make a simple gift at homes, such as a painting, a pet rock, or a pasta necklace.

You can pick beautiful bunches of flowers from the garden or sprigs full of leaves.

Make something tasty to share with your educator at morning tea

Encourage children to wear fun, fancy dresses for the day.
Activities
You can celebrate the occasion by organizing some fun activities for your day. These are some of the activities you can do in your centre.
Use the templates to create an appreciation wall for early childhood educators or a thank you tree. Children can cut out the shapes.

If you have the time and resources, create a huge 'Thank You" card that families can fill out (if safety and health guidelines allow) and display it in your reception area.

If you have the time and resources to do so, invite your family members to bring their home-baked treats, gifts and cards.

Dress up! Your team may like to dress up in fancy costumes such as superhero costumes or take on a magical theme with wizards and fairies.

Each educator should be presented with a Certificate Of Appreciation.
Share
This is a national celebration, so get snapping and share your festive photos on social media using the hashtag #LoveMyECE or #EarlyChildhoodEducatorsDay.
I would like to thank all the voices in Australia and congratulate and thank early education educators for their amazing job. We are grateful for your expertise, dedication, and heroic efforts.